Remodeling can be a great way to drastically increase the value of all types of residential investment properties, vacation homes or to increase the value of the home you are currently living in.
The primary reason homeowners choose to remodel their residence is to make their home a more comfortable place to live. If this is an investment or vacation property, added comfort will help you increase your immediate investment by adding value to the home. If this is your primary residence, updating your home can also make it a more livable and peaceful oasis. Added comforts like new flooring, improved appliances, built in wiring for electronics and the internet, as well as updated bathrooms and kitchens can make your home a more comfortable and enjoyable place to live.
Additionally, when you are renovating your property you can update it with the newest designs, decorating ideas, and technology. This is your opportunity to update your home's heating/cooling systems, plumbing fixtures, windows, and make your home more ecologically sustainable.  Adding improved efficiency to your residence can mean lower utilities cost and helps you have a more environmentally responsible footprint.
The process of remodeling
The first step to remodeling your home is to make sure that what you want to do is permissible in your community, city, county and state level. Check with your Home Owners Association to see what their regulations are, as well as the county, city, and state building codes.  You also need to come up with a reasonable budget and research your capabilities within that budget.  Start with a list of priorities, and itemize your budget according to these desires.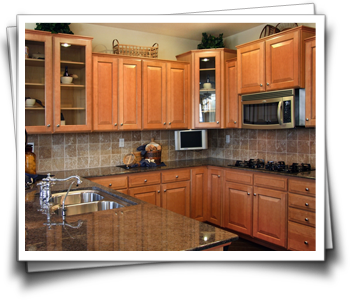 Next, specialized tradespeople like electricians, plumbers, and carpenters will need to be hired that will work on remodels (some subcontractors dislike remodel jobs, and focus on new construction). It's a good idea to make sure that these tradesmen are licensed contractors and that they carry the proper insurance coverage to protect you and your home. For example, if you hire a contractor without workman's compensation, and he is hurt on your property, his/her medical bills could be the responsibility of your homeowner's insurance policy to pay.
One of the most important aspects of remodeling your home is to design a detailed set of plans or 'Scope of Work' of what you want to do. These plans need to be created before you start the remodeling work and require making a lot of decisions before you can proceed. Items like the overall design, light and plumbing fixtures, where these fixtures are installed, appliances and their electrical requirements, and paint colors should all be chosen before actually starting any carpentry, drywall, painting, electrical, plumbing or installation work.  Additionally, inspections will have to be scheduled as the project progresses to insure that the work meets the presiding building code for the area in which you live.
Why Use a Contractor for Remodel Process?
A reputable contractor will coordinate your project from start to finish. They can create with you a plan for your remodel by helping you create a budget for the project and stick to that budget. They also understand the process and know what is feasible for your residence under permit process, home association rules and what is within the laws of physics.
The contractor will also coordinate the project with interior designers, skilled craftsmen and architects when needed. They can also get you the best prices when purchasing materials, fixtures and appliances. The contractor also has the experience, workmen and tools to make the process time and cost effective. It is important in a remodel or restoration project to have the process be as efficient as possible so as not to interrupt the function of your home for an extended amount of time. The most successful project is the one that is done correctly and expediently.
An important reason to use a contractor is that they will also work with your neighborhood or homeowners association to make sure that any remodel is completed according to their guidelines.  The contractor will also be in charge of hiring and paying all workmen. A reputable contractor will also guarantee their work, will carry the proper license and insurance, and have the knowledge and experience to insure a successful residential remodeling of your property.
For the most effective remodeling of you residence it's important to use the very best. In Albemarle, Augusta, and Nelson counties, for the premier choice in residential remodeling,  contact  Hatter and Sons, Incorporated. Call Philip at (540)569-6351 for a consultation today.