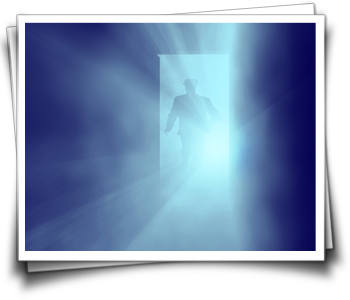 Popularized by the 2002 film Panic Room, safe rooms have actually been around for quite a long time. A safe room is a small room built for your protection and is usually located inside your home. It is an area that is secure and protected from intruders as well as sheltered from storms likes hurricanes or tornados.
A safe room can range from the size of a closet with a reinforced door, to a complete room with its own wiring and ventilation system designed to handle bio-hazards. A safe room can have full communication centers as well, with it's own phone and internet connections.
A safe room may have hidden doors or access panels. They can also have video surveillance cameras that feed back to the room as well, and be connected to security systems with panic buttons to call the police or other emergency personnel.
Tips for Installing Safe Rooms
A safe room can be a relatively inexpensive way to add security and safety for your home. It is a way to avoid giving up a lot of space or building time for a full size shelter, but yet you can get the full benefit. However, the costs can add up when taking into account all of the options you can add to your safe room. It is therefore important to first decide on a budget before planning the project.
When designing your safe room it can also be useful to have a professionally installed fire retardant safe in this area to make sure your important documents and most valuable possessions are locked away in the safest room of your home.
You can build the room into your home when building new construction or you can add the room as a remodel project on your home. As a lot of systems are tied into one small room, it will require the work of many types of subcontractors from electricians, HVAC technicians, framing and security people.
Creating a hidden entrance with a moving panel in a bookshelf or a doorway that looks like it is part of a wall can add discretion when trying to stay undetected. This is an added benefit to your safe room, as it is even safer when no one knows it is there.
Choosing a Contractor to Install Your Safe Room
A professional contractor will help you determine the best location for your safe room in your home. They can keep the room simple to fit within your budget. However, they can also design and build the custom safe room of your dreams with any added options you require including reinforced walls and doors. The contractor has the access to the best prices on materials as well as access to any needed tools or workmen to finish your project expediently.
A licensed contractor will ensure building codes are followed; any applicable permits are acquired and schedule any final inspections for your safe room. They have the experience to fulfill these requirements without bringing a lot of attention to the project. If secrecy is of importance, then a professional will work with you to come up with a cover plan such as a remodel project to cover the work being done to install the safe room. They will also coordinate with any needed skilled craftsman to make sure they follow all of the timelines and finish on time for inspections. Having a contractor to lead your project will protect the secrecy, integrity and budget of the project. Using a licensed contractor for your project is the cost effective choice.
Having a professional contractor construct your safe room gives you the added assurance that if you ever have to use your safe room that it will work correctly and safely when needed most. It is the one room you want to work when it needs to be utilized, but you hope you never have to use it.
When choosing a licensed contractor it is important to pick someone with a good reputation that guarantees his or her work. It is also important to verify that they are insured for your protection.
Here in Albemarle, Augusta, and Nelson Counties the best choice to construct your safe room is Hatter and Sons, Incorporated. For the best in for all types of renovations, new home building and service, call Philip Hatter today @ (540) 569-6351 for a consultation.