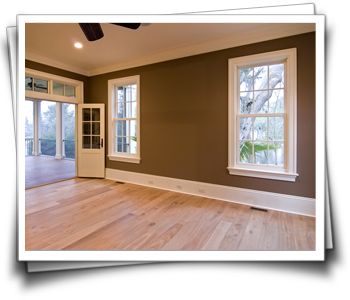 Why replace my windows?
If you are considering replacing the windows in your home, the first question that needs to be answered is "Why?" What are your objectives?  The majority of people wish to replace their windows for one of two reasons: energy efficiency, or their existing windows are rotted or dilapidated. In many cases it is a combination of both of these reasons. Knowing your objective in replacing your windows will not only determine the type and configuration of the new replacement windows, but will also determine the cost.
Energy Efficiency
The number one reason most people choose to replace their windows is energy efficiency.  Many older homes have single pane windows, or low quality double pane windows that allow a tremendous amount of energy loss. According to a study performed by Michigan State University, heat lost through windows can amount to up to 25% of a winter heating bill.  Installing replacement windows with a better insulation quality, or R-Value, will noticeably reduce the amount of energy lost. To give you a better idea of the inefficiency of a single pane window, it generally has an R-Value of about 1 while a quality double pane window with Low-E glazing and a ¾" space between the panes has an R-Value of 3.13. That's a difference of over 300%. Additionally, if your existing windows were installed without insulation around the window frames, they could be allowing outside air to easily enter around the window frame.
Rotted or dilapidated windows
Simply put, old windows can be a pain in the neck! They freeze, swell shut, squeak, leak, fog up, look ugly and are generally inferior.  If your windows are dilapidated to the point of not functioning, it may be time to consider a replacement window. Are your windows rotted? If you find rot in your window and see signs of water damage, it's critical to address the cause of the water damage before you install a new window. Unfortunately, a lot of windows are improperly installed which allows water to penetrate the wooden frame of the window, and worse yet, infiltrate down into the wall cavity below the window. Many homeowners are appalled to find the replacement of a rotted window also entails repairing a rotted wall frame around the window opening.
Choosing a replacement window
There are many material choices when choosing a replacement window. Whichever option you choose, you have to decide what materials best fit your needs. Many people like a traditional wood window, but don't like scraping and painting every 7-10 years. If this is the case, a wood window clad with vinyl, fiberglass, or aluminum is an excellent choice. All of these require no painting and are very durable.  If low cost is the driving factor, then an all vinyl window may be your best choice. They can be up to 50% less expensive than comparable aluminum-clad wood windows, but have fewer available choices when considering color and aesthetic options.
One of the most important variables to consider when choosing a new window is its performance rating.  Each window is required to have a National Fenestration Rating Council energy-performance label, which outlines the insulation value and performance data of that particular window. Beware at judging a window by its appearance; two windows that look the same can perform very differently. By looking at the NFRC's performance label, you will be comparing apples to apples. Also, consider the warranty offered by the manufacturer. Most of the top window manufacturers offer a 20/10 warranty; 20 years on the window seal and 10 years on the frame, sash, and hardware. Even if a window has a decent warranty, beware of the small print. Prorated warranties and exclusions such as non-transferability may make a difference in which window you choose.
Using a Professional To Replace Your Windows
Using a professional contractor is important, as they will ensure that you have the correct windows, best weatherproofing, and style. Getting the best windows for your home for the best price is a benefit of using a contractor.
Also, a licensed contractor has the experience and knowledge to access the framing and window opening after the removal of the old window. It is extremely important that the area is verified to be structurally sound and in good condition before adding a new window to the area. They can also repair or replace the framing if necessary to avoid added delays.
The professional installer also has the experience, tools and knowledge to install the window correctly with no leaking. Having new windows installed that don't keep the water out because they're installed incorrectly, is actually worse for your structure than leaving the old ones windows in, no matter how good the new windows are. It is important to have someone install your windows correctly the first time. Also, the contractor will be able to follow all the specified steps and paper work to make sure you have a valid warranty.  A licensed contractor will be properly insured, guarantee their work, and have the experience and knowledge to install windows so that they'll last many years to come.
Here in Albemarle, Augusta, and Nelson Counties, the premier choice for window replacement in your home is Hatter and Sons, Incorporated. For the best in window replacements, renovations, new home building and service, call Philip today @ (540) 569-6351 for a consultation.