Environmentally Friendly Construction … Why Be Green?
Green construction is the art of ecologically sustainable, water efficient and energy efficient building. It is not just a sustainable choice for the environment but also for the comfort and efficiency of your property's interior. With the ecological concerns facing our planet today, it has become important for all of us to reduce our footprint. You can make an individual difference by making your place of residence or business as environmentally friendly as possible.
Another important benefit of green building is that choosing energy efficient solutions for your property is also the most cost effective solution in the long run. By limiting the amount of water and power your home, business or property uses, you lower utility costs. In this case the ecological choice is also the most financially viable.
Examples of Green Construction
Initially, it is important to know the types of products you can use on your property that are environmentally friendly. Some examples of tools that you can use to have a more sustainable home are: solar panels, wind turbines, weather proofing windows, better insulation, energy efficient appliances like washers, dryers, fridges and tankless water heaters for a more efficient usage of your utilities. Also, in the interior of your home you can use products such as: sustainable flooring, recycled materials, water based non- toxic paint, lumber from a replenishing logging company and many other products that lower the impact on the environment and use less of the earth's resources.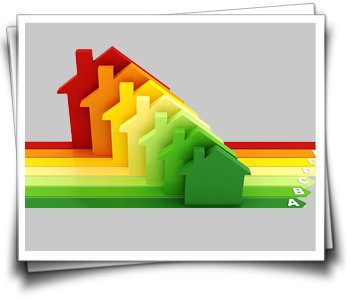 It is not only the products that you use which are important but also the techniques in which you build that can make a vital difference. Steps like recycling materials, and not burning or throwing away waste can also reduce the impact of your construction project on the environment. Other sustainable building techniques that can be used during your building project are limiting waste, reducing any mistakes and using proper measurements. There are many other details that can impact the environment for the better while protecting your home's environment. From small things like installing new weather stripping around your exterior doors, to using florescent lights, to larger more comprehensive plans like installing solar panels or small, residential windmills can start to make a difference in our environment.
The Green Construction Expert
When planning a green construction project it is helpful to have a licensed and certified contractor to help you coordinate the project. A professional contractor will help you determine the steps you can take in either new home building or renovations to make the most sustainable choice for your home, investment property or business. They can suggest and get the best prices on green products and materials. They can also create a building plan designed to make your home environment the most efficient and sustainable. For example: a contractor can help you decide how many solar panels you can feasibly have installed at your home, what kind of appliances will fit within your property, or whether a geothermal HVAC system fits your budget.
One of the most important factors about being green in the building process is to not be wasteful.  An experienced licensed contractor will build your home as efficiently as possible, ensuring fewer mistakes and errors and consequently less waste. When using an knowledgeable contractor with an experienced work crew there are less mistakes and less waste than if you try to do it yourself. Their training and experience also enables them to make the right choices when determining the most ecological step at every point of the building process. A professional homebuilder will know the newest and best green technologies and products on the market.
Your property is an investment and it is just as important in green construction as any type of construction to use a contractor that will guarantee the quality of their work and the safety of their finished product. A dependable contractor is licensed and insured to protect the environment and investment of your property.
Here in Albemarle, Augusta, and Nelson Counties,  there is one construction company that stands out amongst the rest to offer the best in green construction. For all your sustainable building needs contact Hatter and Sons, Incorporated for the best in green technologies, building techniques and products. Call Philip Hatter @ (540)569-6351 today for a consultation.